Central Route (Bishan-AMK)
21 June, 2021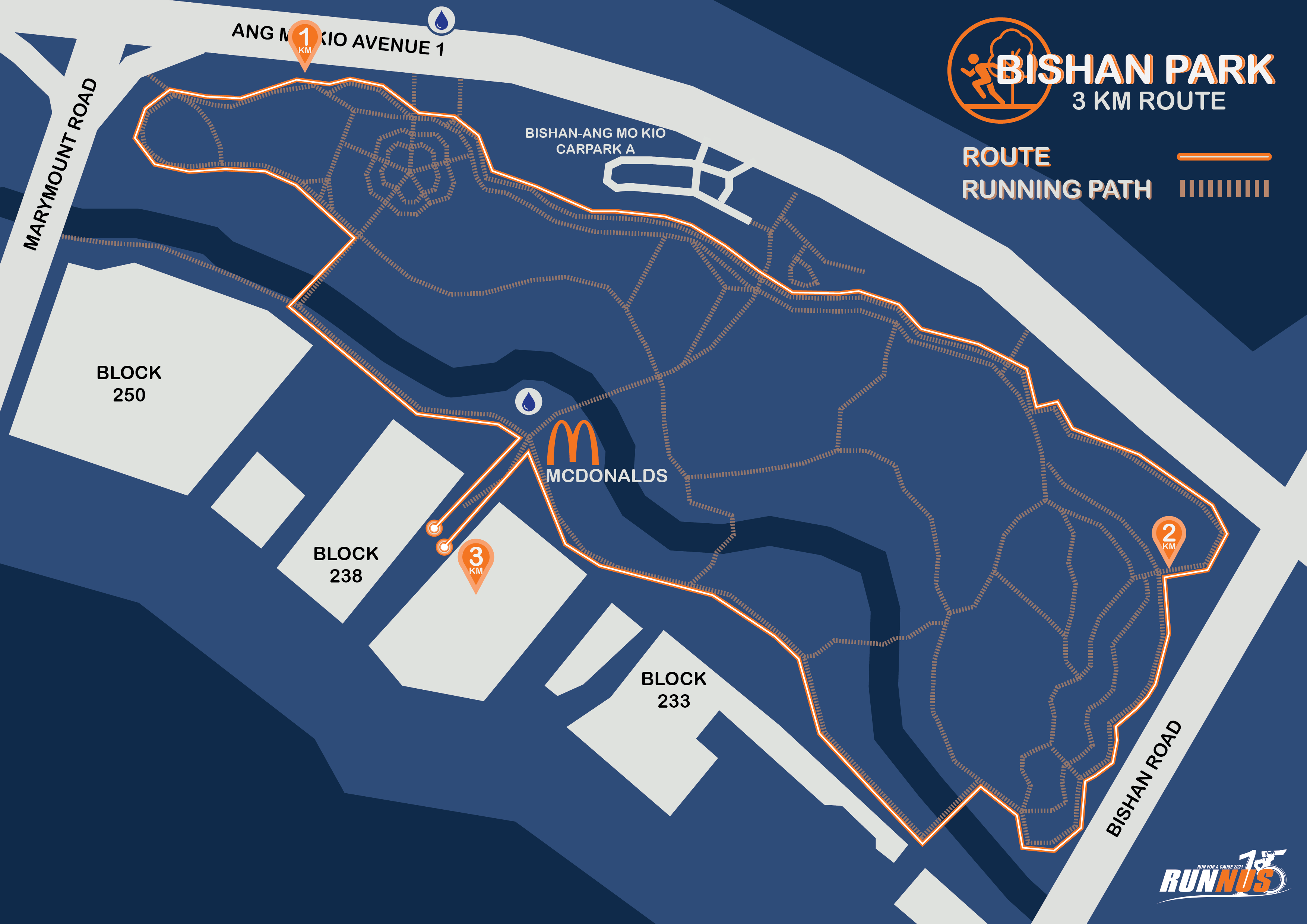 Overall Difficulty: Easy
Experience
The Bishan-Ang Mo Kio Park is a popular spot for runners and fitness enthusiasts, and it is an excellent choice to have a run at because of its size, easy terrain, and well-lit paths. For runners who like to run with their dogs, there's a dog park to bring your furry friends to!
Attractions / Perks
Includes a water playground on the Western side of the park

Includes F&B establishments such as McDonalds inside the park

Features a dog park for participants running with pets
Challenges
Usually crowded

Not directly accessible from Bishan MRT, participants will need to walk from the MRT
Landmarks
Summary
This route is a really fun one to run, and the park is a perfect place to share a nice, active day with friends and family. There are also many amenities and playgrounds for everyone to explore after a run too.
References