From our blog
Read what our committee has to say!
Article
Central Route
The Bishan-Ang Mo Kio Park is a popular spot for runners and fitness enthusiasts, and it is an excellent choice to have a run at because of its size, easy terrain, and well-lit paths. For runners who like to run with their dogs, there's a dog park to bring your furry friends to!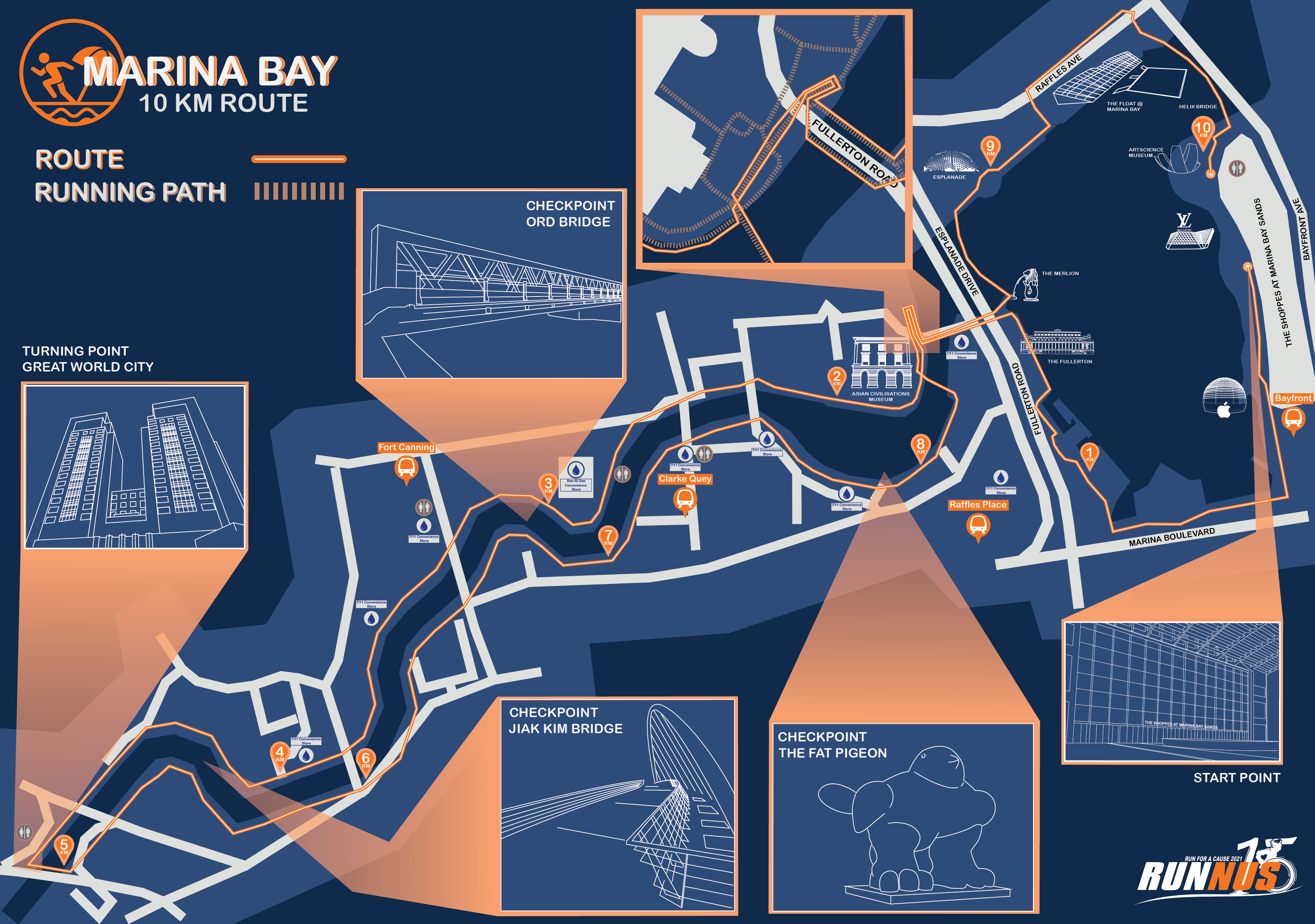 Article
Southern Route
This route is great for beginner runners and for any runner who wants to have a good run while taking in the scenic sights of the Marina Bay cityscape. This route is made for the classic Singapore night run.
Article
Eastern Route
This route is a rather popular one besides East Coast Park in the east for runners and campers. The route is also close to many attractions like the Wild Wild Wet, Downtown East, White Sands and a fishing pond; making it great for a group of friends or family to come together for a nice run!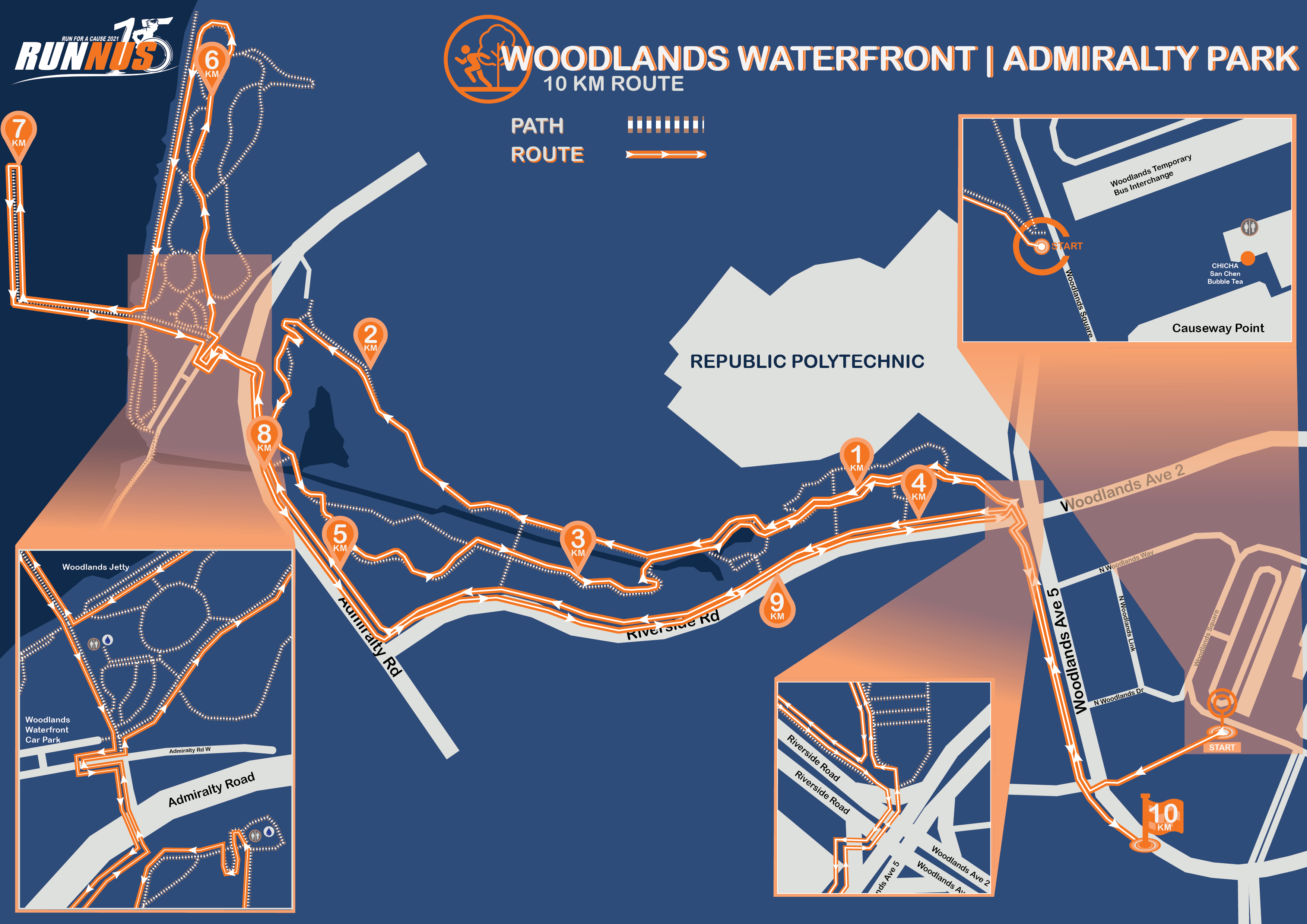 Article
Northern Route
This run to the Waterfront Park is one that I frequent. Besides the usual view of the Johor Straits, adding Admiralty Park into this run makes it even more interesting as there's more to see, like the mangrove and the canal. Apart from the scenic views, the route itself is simple to learn, one practice run will help with going through the 10km smoothly!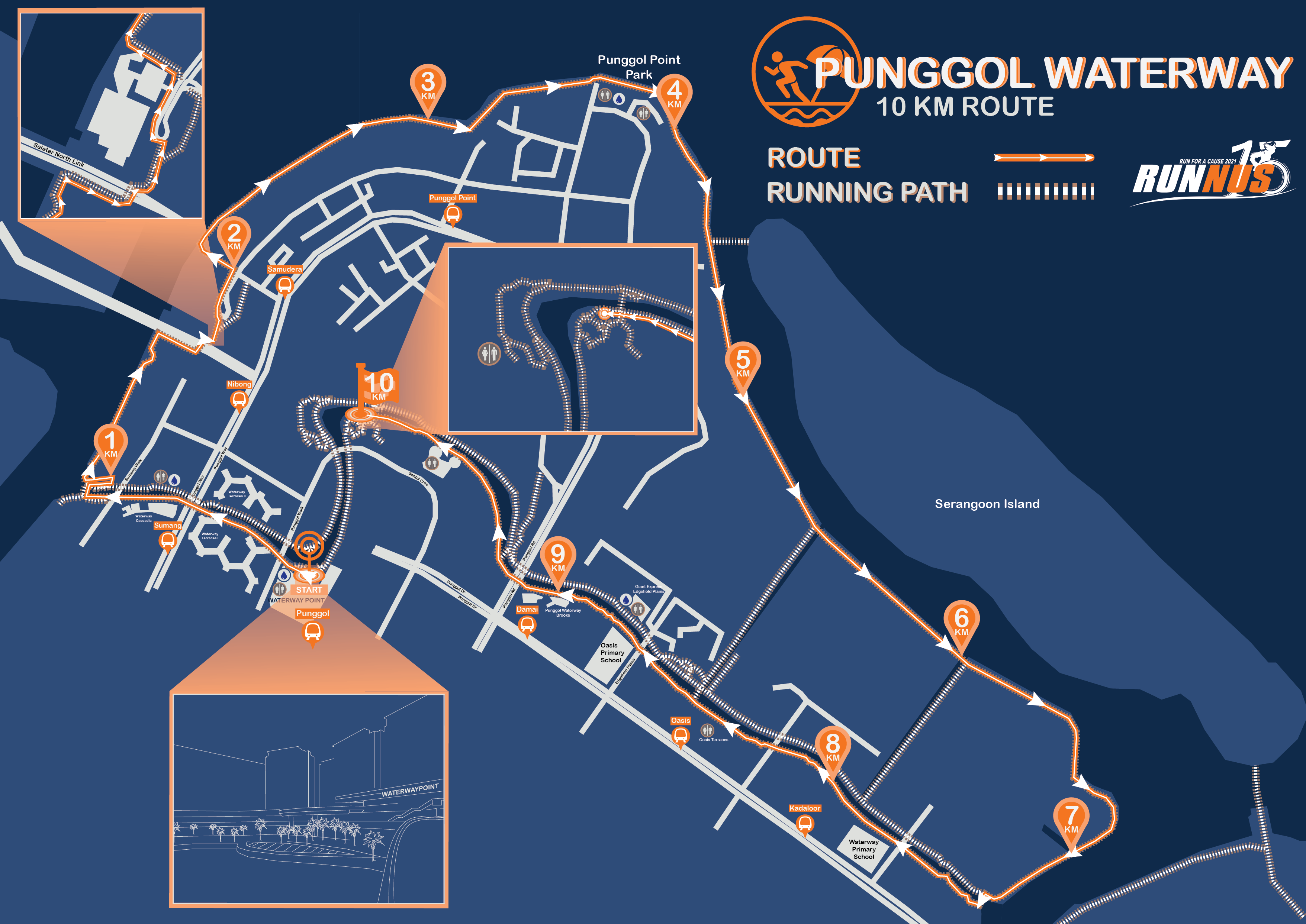 Article
North-Eastern Route
The Punggol PCN and Punggol Waterway PCN both serve the purpose they're designed for perfectly. Besides being accessible for the Punggol and Northeast residents, it is also a perfect route for runners who enjoy simple and straightforward routes.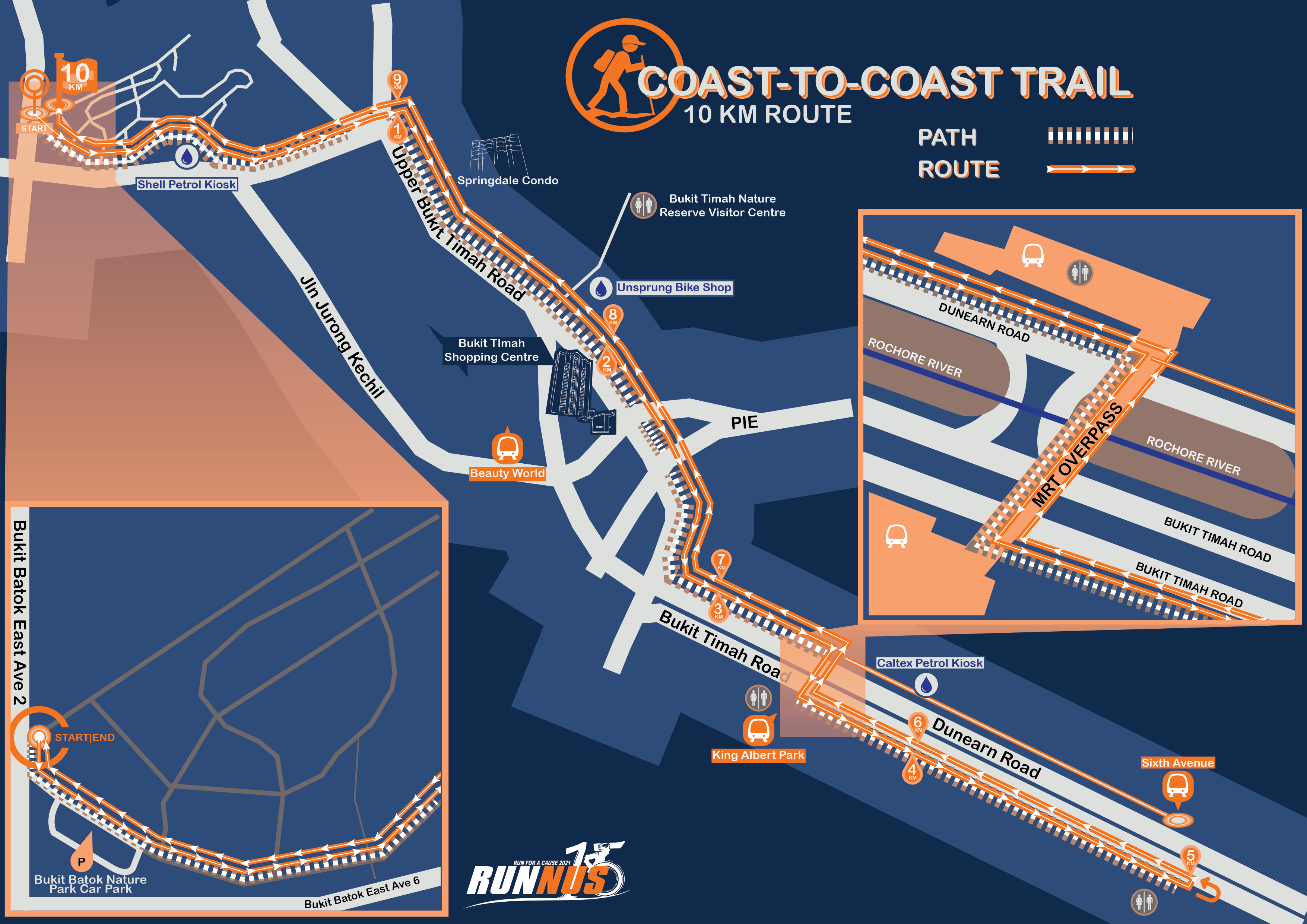 Article
Western Route
This route is for those who want to visit the Coast-to-Coast checkpoints in the West while clocking in their runs! Expect to experience running through nature and the concrete jungle all in a single run.