About RunNUS
RunNUS is an annual running event organised by the NUS Students' Sports Club (NUSSSC) and aims to promote healthy living among the NUS population and the public. Since our inception in 2007, RunNUS has become one of the largest and most anticipated running events for NUS students, staff, alumni and the public.

In light of the COVID-19 situation, RunNUS 2021 will be held virtually. In addition to our classic 3km, 5km, and 10km categories, we present an exclusive 115km category in celebration of our 15th Anniversary. Challenge yourself through running a cumulative distance of 115km by going solo or in a team of 5.

With our tagline "Run For a Cause", RunNUS aims to encourage a healthy lifestyle through running and to raise awareness and promote inclusivity of Persons with Disabilities and Special Needs (PWDSNs). As such, net proceeds of the event will be channelled to our beneficiaries, Disabled People's Association (DPA) and Singapore Disability Sports Council (SDSC).
Race Details
19 August to 19 September 2021
Submissions will extended till
26 September 2021!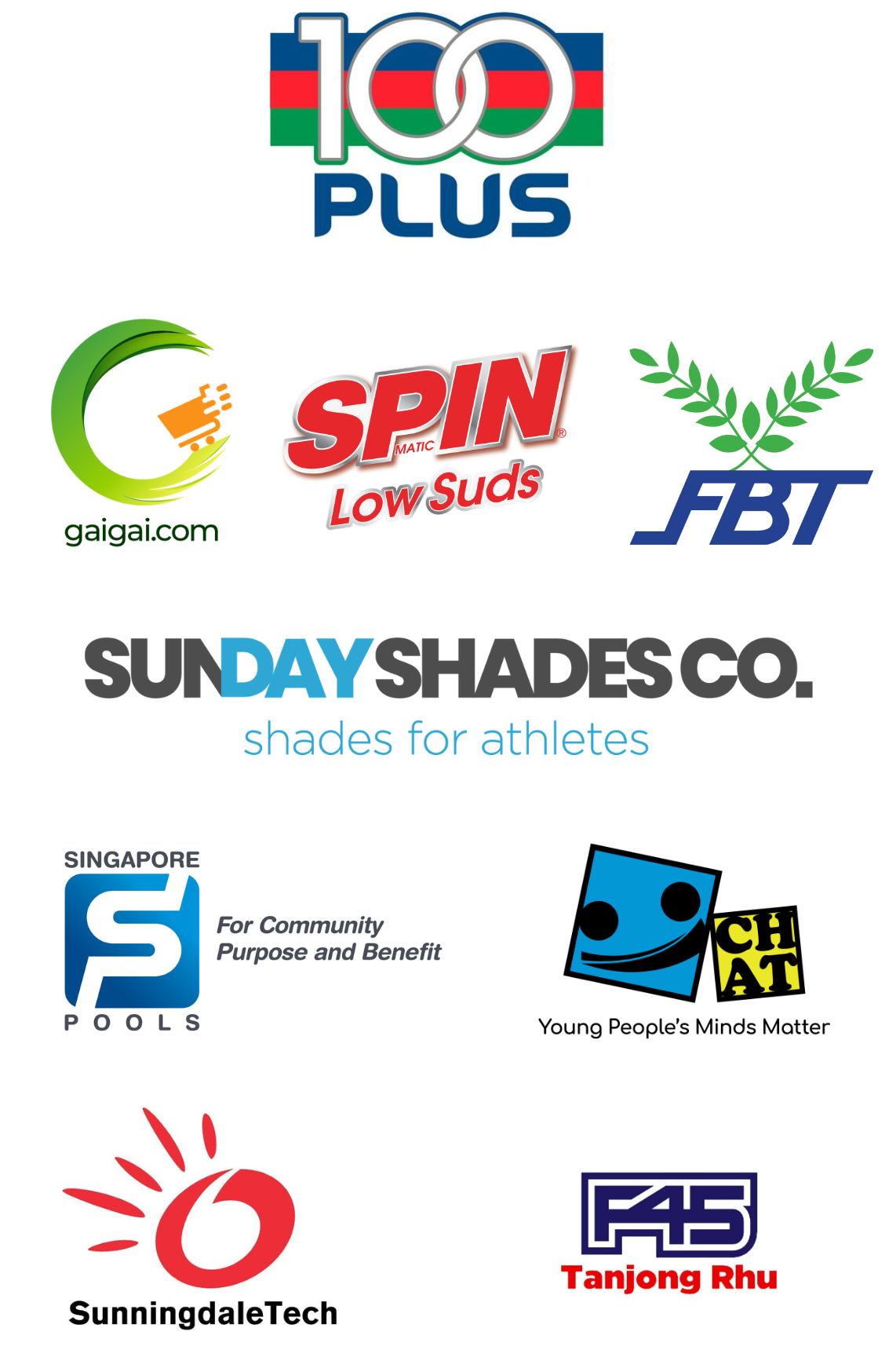 From our blog
Read what our committee has to say!
Article
Central Route
The Bishan-Ang Mo Kio Park is a popular spot for runners and fitness enthusiasts, and it is an excellent choice to have a run at because of its size, easy terrain, and well-lit paths. For runners who like to run with their dogs, there's a dog park to bring your furry friends to!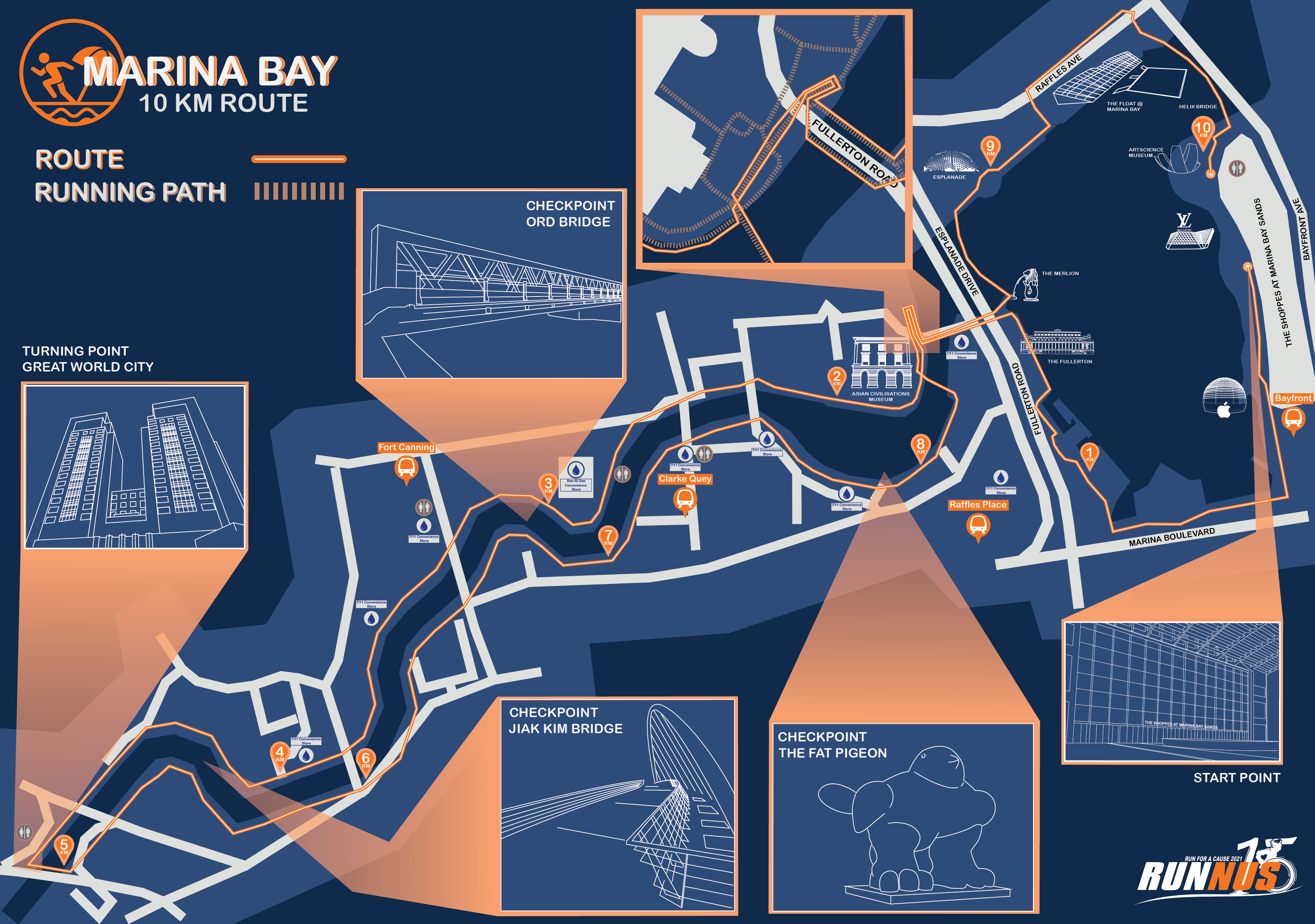 Article
Southern Route
This route is great for beginner runners and for any runner who wants to have a good run while taking in the scenic sights of the Marina Bay cityscape. This route is made for the classic Singapore night run.
Article
Eastern Route
This route is a rather popular one besides East Coast Park in the east for runners and campers. The route is also close to many attractions like the Wild Wild Wet, Downtown East, White Sands and a fishing pond; making it great for a group of friends or family to come together for a nice run!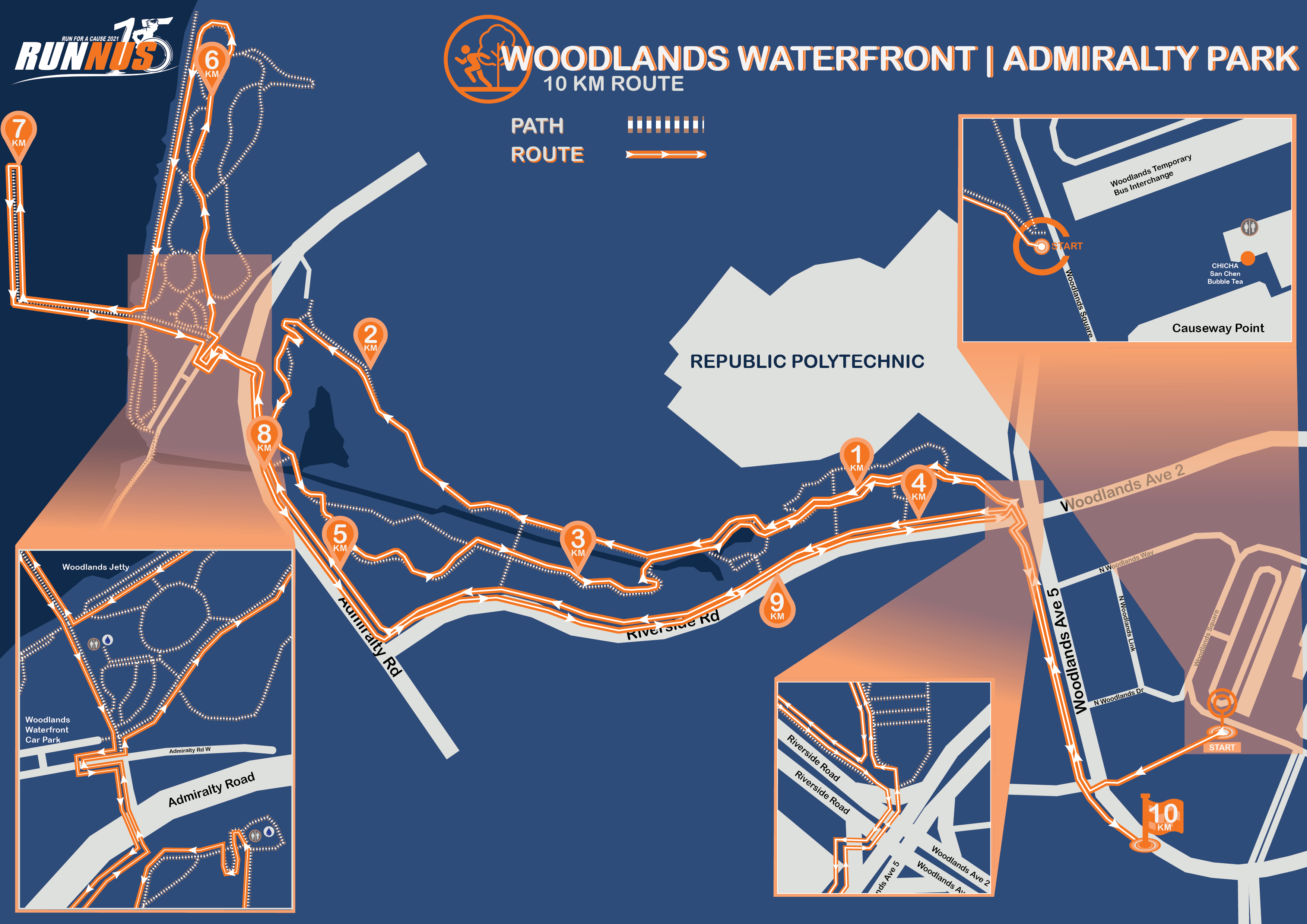 Article
Northern Route
This route is a classic for the north-siders, the scenic views and tranquility makes the run a revitalising experience and a nice escape from the busyness.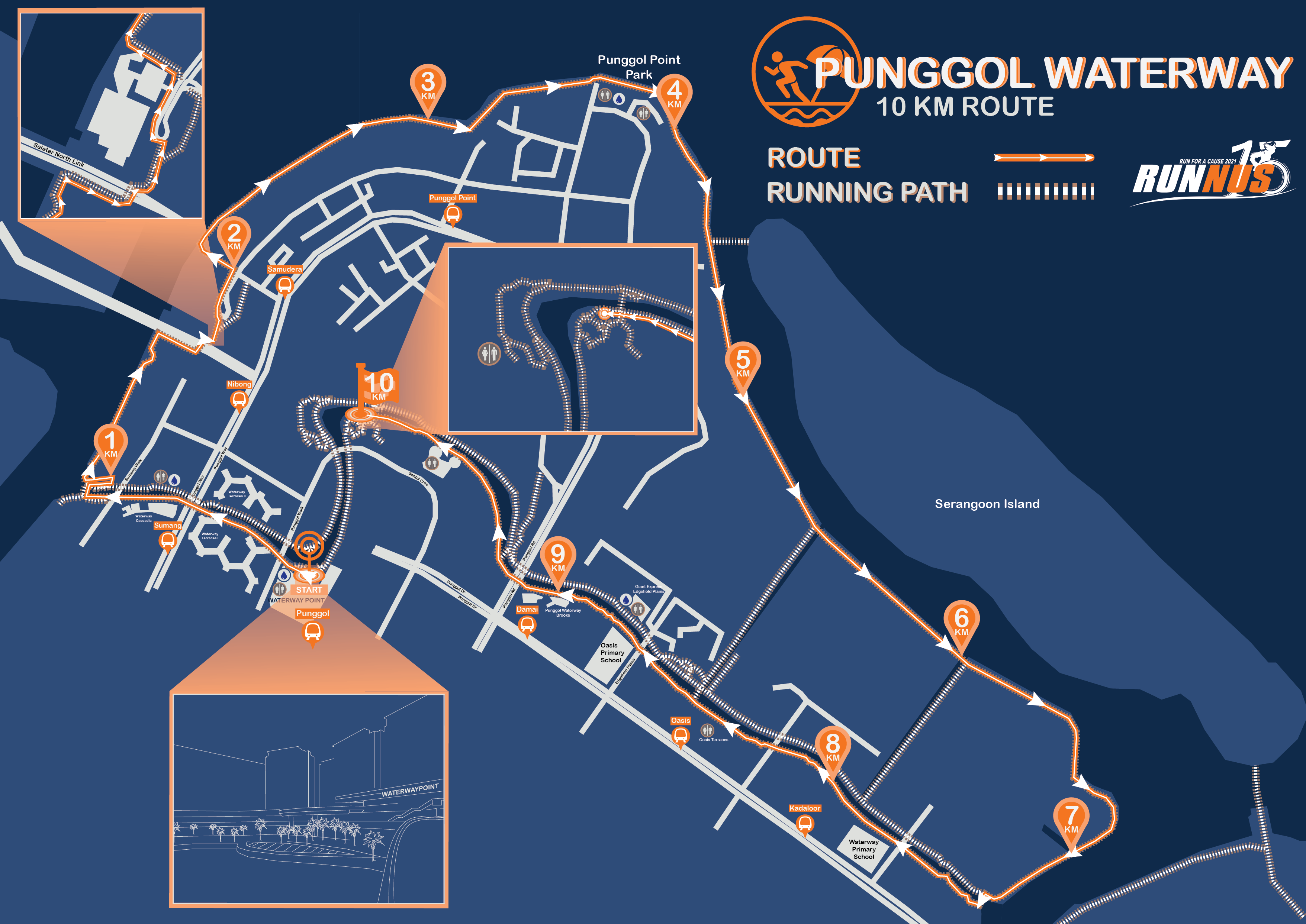 Article
North-Eastern Route
The Punggol PCN and Punggol Waterway PCN both serve the purpose they're designed for perfectly. Besides being accessible for the Punggol and Northeast residents, it is also a perfect route for runners who enjoy simple and straightforward routes.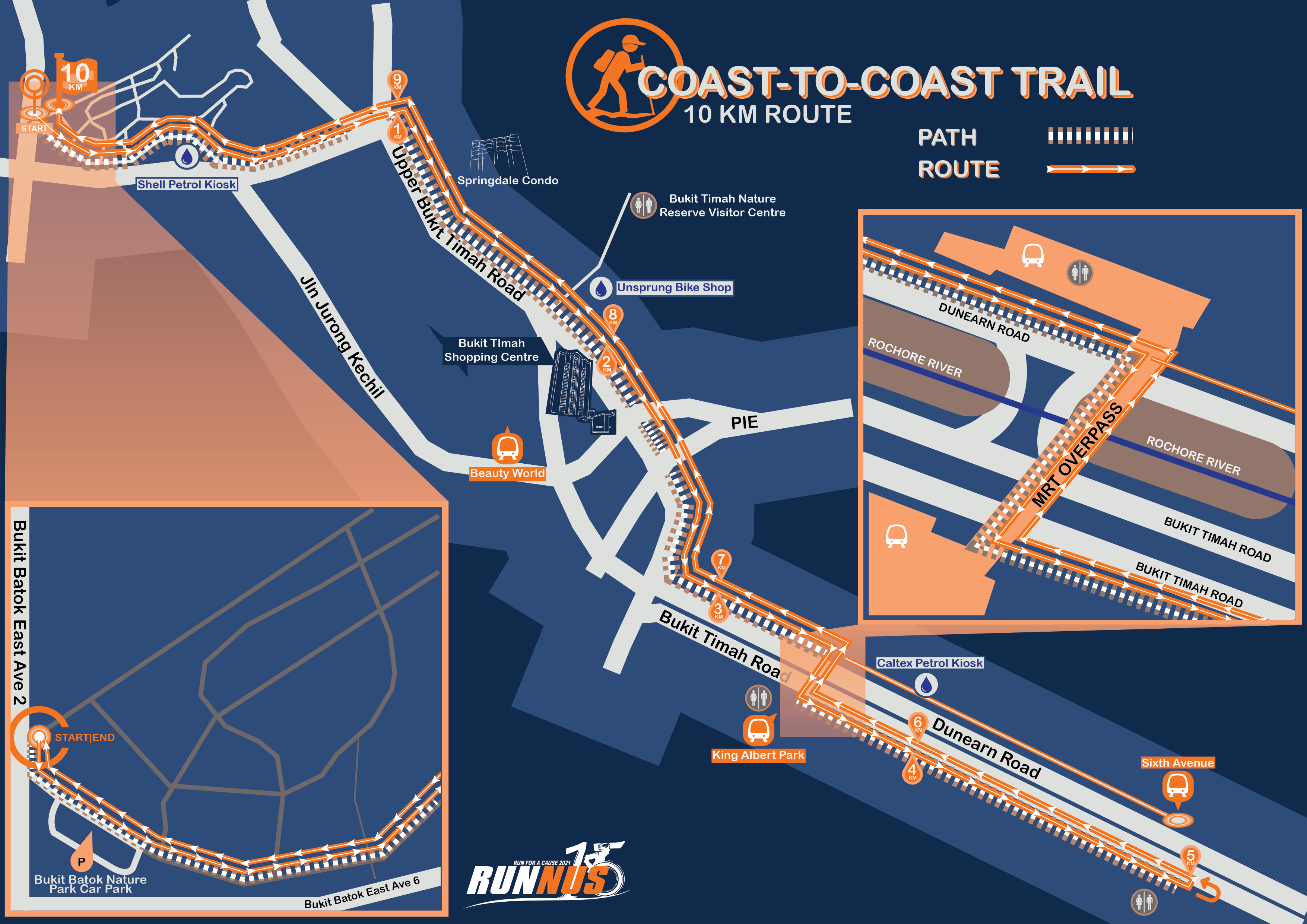 Article
Western Route
This route is for those who want to visit the Coast-to-Coast checkpoints in the West while clocking in their runs! Expect to experience running through nature and the concrete jungle all in a single run.